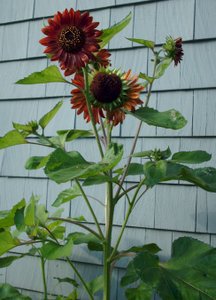 Summertime is usually the time when I work almost exclusively with thread - however that was before designing for sale... and well, most people find it a little too tedious to work with such small materials under normal circumstances - when you add in the heat and humidity of Summertime, it makes it more of a chore.
Today here in (at least my area of) the NorthEast, walking outside feels like walking into a wet sheet. Thick. Muggy. Even the breezes that come every so often, don't offer much by the way of cooling - it's more like a smack with that wet sheet. And I am an easy 5 minute walk to the ocean... *sigh*
Needless to say, not much hookin will get done until this evening when it cools. Although, I have several new patterns that should be ready to go very soon. One is of the feline variety (an no, not the one you are thinking - to my testers who got excited when WIP photos were shown).

The next series of patterns I will be introducing will be very simple, quick patterns as it's summertime - and no one likes the feel of damp worsted weight trying to work it's way through their fingers. Well, at least I don't think anyone likes that feeling.
Then I will begin working on my Christmas Seasonal Patterns. I have several in mind - however, to my regular readers.. if there is something that you'd like to see, give me a jingle at fiberdoodles@gmail.com or leave a comment and let me know. I will try to accommodate - either for free or on etsy. Naturally, if you submit an idea that I use, I will expect YOU to help test it :)